Escrito por M.E. Rosa Araceli Pacheco Naranjo
Sub Directora de Primaria,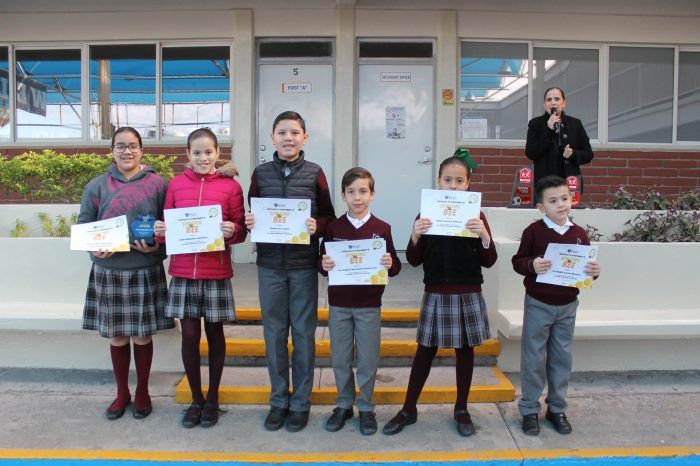 Se preguntarán ustedes de dónde viene el título de este concurso, ya que hace alusión a la abeja, este insecto que realiza un trabajo asombroso como es la polinización de las plantas, y nada tiene que ver con un concurso de Ortografía.
Este término se acuña en 1875 haciendo referencia al trabajo en conjunto que realizaba una comunidad, tal como el bordado de colchas, sembrar y cosechar, así como el cuidado de animales de granja. Viene del término Inglés "been" o "bean" cuyo significado es: "trabajo voluntario o en conjunto que se realiza con vecinos o amigos para llevar a término una actividad en particular". (Webster's Third New International Dictionary. In England, a dialect form of this word, been or bean, referred to "voluntary help given by neighbors toward the accomplishment of a particular task."
Hoy las escuelas Bilingües y Biculturales se reúnen durante dos días para participar y convivir con más de 20 escuelas a nivel estatal, dedicando este espacio para que los alumnos demuestren su habilidad en el uso de la ortografía tanto escrita como oral del idioma inglés, en un ambiente de concurso, además de un espacio dedicado a dejar en claro que no debemos perder la buena escritura y pronunciación de palabras, para conservar buena comunicación. Cabe hacer mención que Colegio Americano del Pacífico, es uno de los cinco colegios fundadores de este concurso en el Estado de Sonora.
Hacemos un reconocimiento a nuestros nueve alumnos de Primaria y Secundaria que vivieron la experiencia de prepararse, convivir y participar en este evento, denominado "XXXI Interscholasatic Spelling Bee" logrando muy buenos resultados.